Choosing a high school
There are three things that you must transmit: how to love, how to understand which values and customs create harmony in society. … We must aim to build an educational relationship with each student, who must feel welcomed and loved for what he or she is, with all of their limitations and potential.
Pope Francis
Transition is an important aspect to the work that we do at St Thomas More Catholic High School. It is important that there is a smooth journey from primary to secondary, so that pupils feel confident when they arrive and can then make the best progress in their lessons.
We run a number of different projects throughout the year, with all different year groups and with a different set of learning outcomes. Transition is vibrant, creative and challenging to all pupils involved, whether primary or secondary. Our transition team have strong working links with all our local primary schools attending a Crewe head teachers meeting every half term. As well as this the team also attend termly breakfast meeting with the partner head teachers. The team meet with Year 6 teachers and SENCo's to ensure a smooth transition for all pupils.
You must apply for your high school place by October of Year 6.
Our annual Open Evening each autumn term allows all the Year 4 and Year 5 pupils and their families to have a look around our school and meet our pupils and staff. Many Year 6 pupils like to come back for another visit on this evening as well and we welcome everyone.
Families also like to experience a normal working day at STM so we have various Open Mornings where our prefects and ambassadors show families around the school popping into lessons.
In the summer term Year 5 pupils from our partner primary schools join us for a retreat day at STM led by our Chaplaincy Team.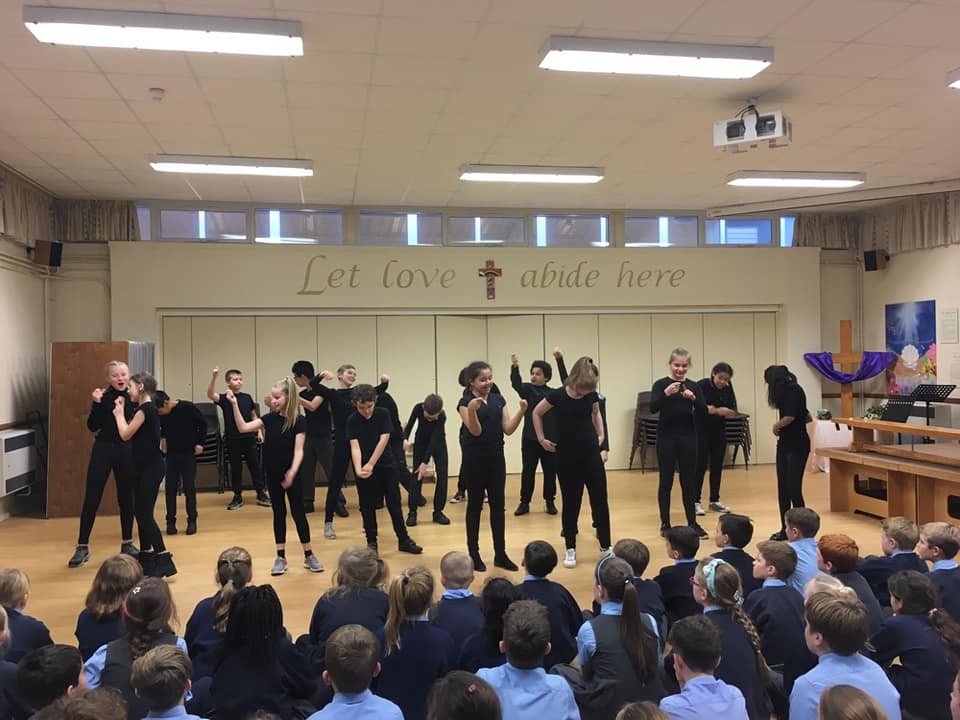 In the summer term Year 6 will be invited to an information evening and two induction days to meet their new classmates and form tutors.
The Shakespeare Festival runs from May to October for all Year 6 pupils on a Monday evening at STM. All primary schools and STM celebrate "Crewe Out Loud" in the summer term a festival of music, dance, art and drama.
When pupils arrive at St Thomas More, they have already built up excellent relationships with staff and pupils. They know their way around the building and have already had the experience of the creative, challenging and caring approaches to teaching and learning at the school. In the first term in Year 7, pupils go to the Conway Centre in North Wales. This is where they work together as a year group and develop the social skills to become a vibrant, exciting, caring group.
In the autumn term of Year 7 all families are welcome to our Year 7 Family Mass of Welcome, an evening to meet your new form tutor and the Year 7 Leadership Evening.
Current Year 6-Year 7 Transition Documentation
School Tie and Dinners Letter
Intake Evening Welcome Letter
Conway Year 7 Letter
Conway Parent Consent Form
If you have any questions regarding transition at the school, then please contact Mr Hardacre here.